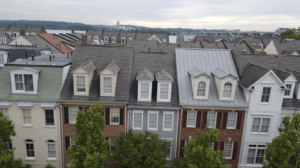 Roof replacement isn't a piece of cake for most homeowners. Consider the cost of materials and labor when creating a budget for your roof replacement project. Follow these crucial tips to control your roof replacement expenses.
1. Flexibility
Naturally, homeowners believe that the roof replacement project won't deviate from their initial plan. However, some structural changes can occur abruptly. You may experience specific challenges despite having a detailed replacement plan. Trained roofing contractors focus on minor details such as the presence of rotten plywood which may affect your roof's lifespan. However, you might not notice them.
2. Roofing Contractors
Take time to research on several roofing companies to get the right roofing contractor. Look for a technician who installs a variety of roofing materials. Check whether they have valid licenses and insurance covers to avoid hiring a fraudster. Most firms display their contractors' personal information and customer reviews. Also, agree with the contractor on a specific roofing budget and ask questions about fundamental parameters.
3. Roof Outline
Creating a clear roof replacement outline helps in estimating the project's cost. Consider certain factors such as the contractor's fee, house design, and roofing materials. Analyze essential sections of your roof's outline and determine its pitch. Consider the roof's size and materials to estimate the replacement's costs. Create several roofing designs before contacting the contractor. Try out different roof colors before you make a final roof outline.
4. Roofing Materials
In the U.S, there is an array of roofing materials such as metal, slate and asphalt shingles. Choose affordable materials which are compatible with your home design. Commonly, they are measured in roofing squares. Having a precise replacement cost budget helps during negotiations with roofing contractors.
Most roofs have a lifespan of about ten years. Hire a licensed contractor to replace your roof if it starts leaking or getting worn out. Reputable roofing firms have skilled contractors who fix different roofing materials. Research on the most appropriate roofing materials that suit your home's design and local climate.