Gutter Repair and Replacement in Queens, Brooklyn, and Nassau County

The gutters on your home are your first line of defense against water run off, and one of the biggest causes of leaks in homes comes from damaged or poorly installed gutters! Big Apple Renovators are experienced gutter repair contractors that can help you protect your home from leaks that come in through the perimeter of your roof.
We offer a variety of different gutter options and colors you can choose from, ensuring that not only will our gutters work, but they'll look great too! We install seamless gutters that are extruded on-site, custom built to the specification of your home. We also offer several different gutter protection options to pick from, so you can prevent clogs proactively. Image never having to get on a ladder to clean your gutters again!
Our gutter repair team also are experts at repairing and replacement the trim on your house. In many cases, we'll pull off a gutter and find soft or rotted wood, uncapped and unpainted wood, broken trim capping or more. In these cases, we will always make sure to fix any issues underneath before installing our new gutters on top of it.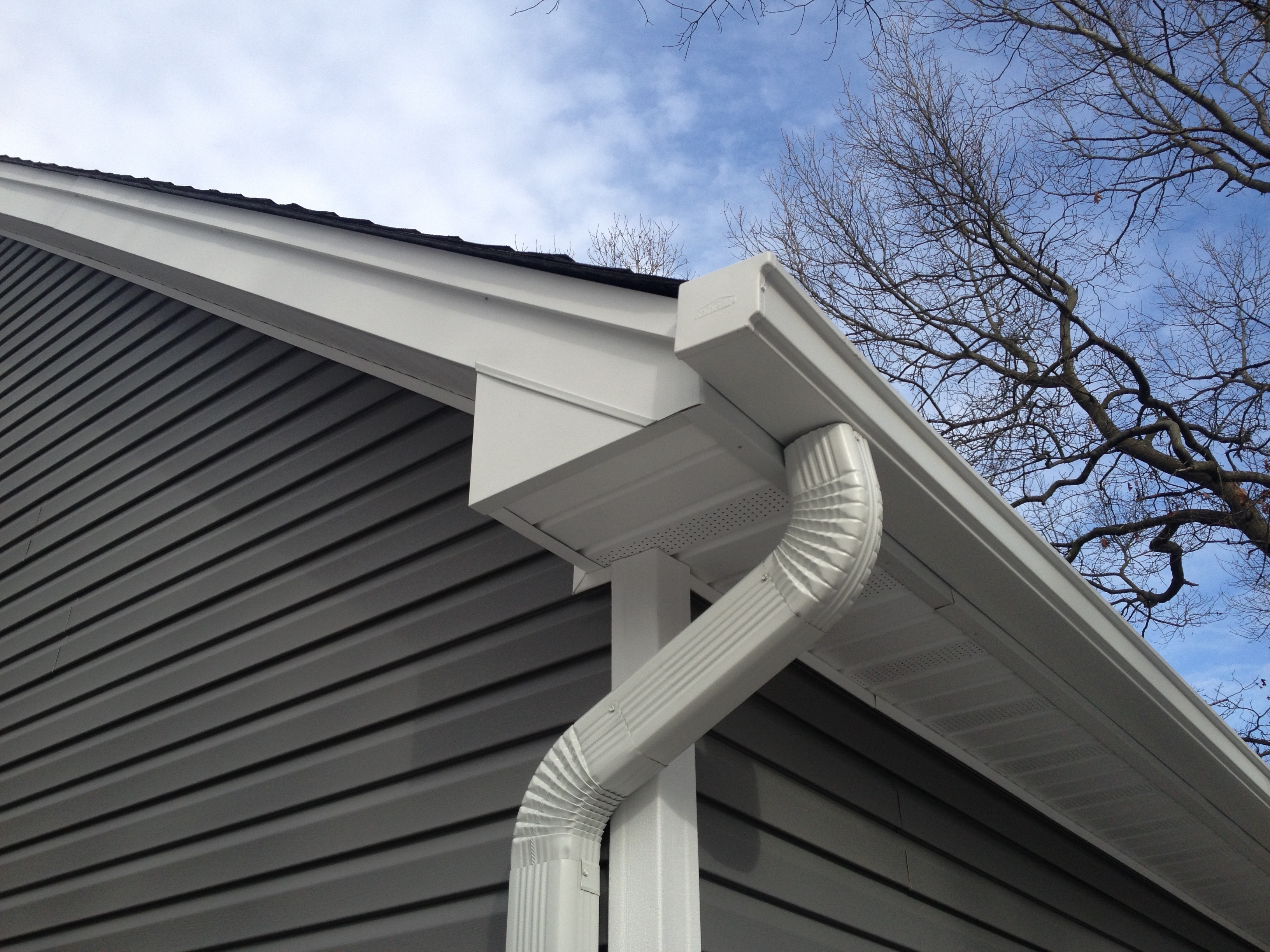 Start by getting a free estimate from Big Apple. We'll come out and have a look at the current gutters, and we'll also have a look at the condition and capping underneath. We'll provide an honest and upfront estimate on the project that you can hold onto for 30 days. Don't do a gutter project without calling Big Apple first!