Flat Roof Contractors for Brooklyn and Queens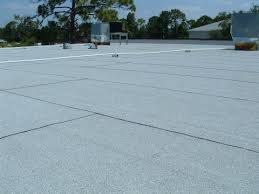 Big Apple Renovators are your specialized roofing contractors in Queens and Brooklyn NY. We deal in all types of roofs and roof repairs, whether you need a leak stopped or a full tear-off and replacement. With quick and efficient work, we install the best quality roof at an incredible value. We're fast, clean, and we get the job done right the first time!
Flat Roof Repair and Replacement
NYC is full of flat roofs. We have over 100 years combined experience in flat roof repairs and replacements in NY. Whether you need a leak fixed fast or your planning a full roof replacement, Big Apple Renovators will deliver. We offer both commercial and residential flat roof repair and replacement services, whether it's a small house or a giant warehouse roof replacement project.
We offer an array of different flat roof material options, including EPDM, liquid silicone, PVC and single-ply options. We offer a variety of flat roof services including simple patch work and repairs, skylight flashing and replacement, scupper replacement, pitch adjustments, flat roof replacement, and more. Fill out the contact form here to learn more.