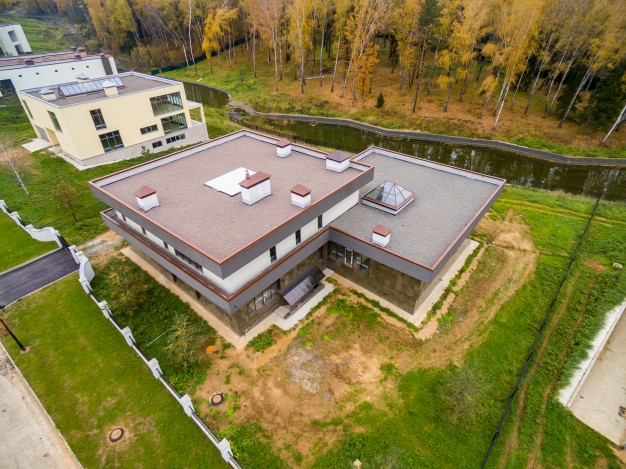 Monthly gas and electricity bills in New York increased by
2.3 percent
in 2017. The energy bills are expected to increase further by 2.4 percent in 2018 and 2018. These increments are intended to fund New York's struggling nuclear power plants. This is bad news for home and building owners in the state who will have to dig a little deeper into their pockets to settle their energy bills. But that doesn't have to be the case. As a homeowner (or if you own a building in NYC), you can make your roof more energy efficient to manage the heat and save money on cooling. It doesn't have to be costly as small improvements can have a big difference. There are several ways to enhance environmental efficiency in roofing. For instance, you can take the following measures:
viagra malaysia
Reroof Sustainably
There's always an opportunity to do things sustainably, whether you are reroofing an existing structure or putting a roof on a new home. Using sustainable roofing materials such as metal, wood, concrete, or asphalt in your roof will enhance your home's environmental efficiency. You can cut your home's energy needs by up to 30 percent.
Insulate
If the goal is to make your home more energy efficient, insulation should be a top priority. For instance, insulating your roof from below is easy and delivers immediate benefits. Insulating will drastically reduce your heating and cooling needs and negate the need for mechanical systems. This will result in reduced electricity bills and low emissions in your home.
Use Lighter Colors on Your Roof
When it comes to roofing energy efficiency, the biggest concern is the unwanted heat. Using lighter colors on your roof — as opposed to the traditional black asphalt or dark wood shingles — will help cool your roof. 'Cool' roofs don't absorb heat; they reflect it away. That's how using lighter colors on your roof helps save energy. Big Apple Renovators specializes in both residential and commercial roofing solutions in New York City and its environs.
Contact us
today for further inquiries about energy efficient roofing styles.